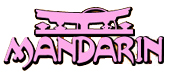 Whenever we visit our Toronto,Canada facility, I always look forward to the city's cuisine and the dining options it has to offer.    In particular, a popular local restaurant ranks very high as a marketing genius in the Toronto community.   The Mandarin Chinese Buffet Restaurant has taken advertising and promotion far beyond that of any of it's direct competitors.
Outside of having a wide selection of quality foods, the Mandarin Buffet takes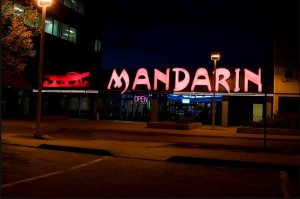 promotional advertising very seriously.  Upon setting foot within a block of the restaurants, the first thing one will notice is their highly visible pink logo.  The color itself is eye catching and is the most highly visible image in the area.   The logo on the outside of the restaurant only the first of many logo's that each and every customer sees when walking into one of their 20 locations.
The Mandarin Buffet uses logo'ed apparel to dress all of their Hostesses and their Wait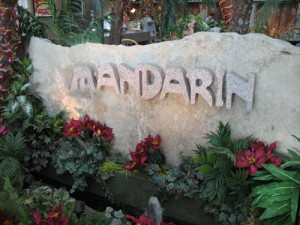 Staff.  From imprinted ties to logoed polo shirts, everyone is wearing the Mandarin image. When your eyes glance downward, you will immediately notice that the Mandarin Logo is embroidered directly into the carpet flooring.    Every toothpick, chopstick, candy mints and stone wall murals all are branded with the Mandarin Logo.  From any table, I was able to count 23 images of the Mandarin logo!
To top it all off, the Mandarin Buffet have also created their own catchy jingle that sings a song about their brand.  The fun meoldy coupled with Mandarin marketing slogans, appears on Radio, TV and their website.    There are no stones left unturned when it comes to how the Mandarin has branded themselves.    Marketing and Promotion have gone a long way with this restaurant chain and it has definatley noticeable from the moment you hear its name.
The Mandarin Buffet is definately a place to check out when visiting in Toronto and I guarantee that their Logos will be working the late shift when you arrive.
– Steve the Blogger