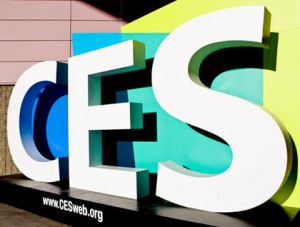 Thirty days into 2015 and the Trade Show Circuit is in full swing.  I've been to 11 shows in the last 3 weeks with at least 2 presentations daily.  When I sit back and really think about it, the only event that really stands out in my mind was the 2012 International CES Show  in Las Vegas.
If you're into electronic gadgets or have a fascination with modern technology, this show is definatley the one to visit.   Unlike other idustries, the Consumer Electronics Show uses promotional items more so than any other event I have been to.   In fact, almost everyone walking out of that show had a entire bag full of goodies accumulated throughout the day.  Some of the cooler promo items tend to get lost in the vast amount of other interesting items that are handed out.    So what does it take to stand out in this highly competitive market place?
When everyone is handing out a logo'ed item,  generally the most cost effective pieces are the ones that offer the most advertising effect even though they may not be as useful as the others.  A good example is that of two competing software companies, each located within 2 booths of each other.  One company was handing out a simple stress ball.  It was brihgt yellow and imprinted with their logo.  The other company had some very cool looking USB Flash drives fully equipped with a lanyard and logo.  From a promotional marketing standpoint, the USB drives would seem to be the more popular item.
Much to everyones suprise, the stress balls seemed to dominate the floor.  The organization that was handing them out did so in the thousands.   The marketing reps were give 2 balls at a time and making sure that absolutely everyone had a stress ball that walked by their booth.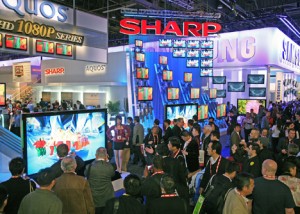 On the flip side, the organization handing out the USB drives were very selective as to who they were giving them to.  It appeared that the the marketing reps were handing them out after about a 5 min talk to the interested candidates.   This makes financial sense seeing that each USB Drive costs about 12 times the amount as that of a stress ball.    One really would need to be selective given the thousands of people walking through the event.
As I walked around the show, I took note as to what people were carrying and it appeared that almost everyone had one of these stress balls.  It was the Promo Item to have and people were using them as "trading" cards in exchange for other items that they may have missed.  For just a few cents a piece, handing out a stress ball created a large marketing impact for this one particular company.
When one thinks of Las Vegas style trade shows, spending a lot on a unique item sometimes is not the best game plan when it comes to marketing.  Having the ability to hand something out in sheer volume, creates a frenzy and a marketing image that lasts far beyond the duration of the trade show.  Stress Balls are cool and cost effective.  They are timeless and work well as a give away.  From Stress Ball throwing contests to the person who lives to collect promo items,  giving away this unique item is something the best solution when it comes to corporate branding.
— Steve the Blogger