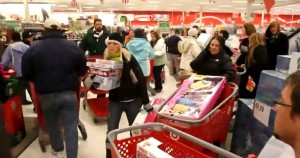 The closer we get to Thanksgiving, the more I start thinking of the Friday that follows.  Black Friday is the day following Thanksgiving Day in the United States.  This traditionally begins the start of the Christmas Buying Season.   Black Friday is not a holiday but you may as well consider it as such.   Many tend to take Friday as a vacation day and make it a 4 day Long Weekend.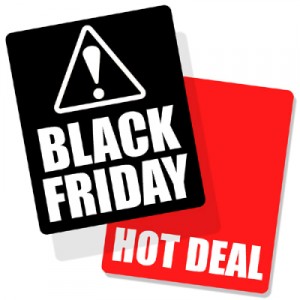 Retailers commonly open up very early in the morning and offer extreme deals on many of their hottest items. To be successful at marketing a Black Friday Event, there needs to be some great specials to draw the deal seekers.     There are several instances where retailers need to go above the price slashing to draw in the buyers.  A popular clothing outlet that is at every shopping mall, custom designed a Black Tshirt with a simple phrase, "I Survived Black Friday" and had their logo in dark grey underneath.     From the feedback we've heard, by mid day, over 800 shirts were handed out and proudly displaying the retailers image.
The news media have described this day as the busiest shopping day of the year.  If you can handle the crowds, you will get a good deal.  One of the best Black Friday pieces of advise is simply to "Have Patience."  The deals will await thee!
— Steve the Blogger