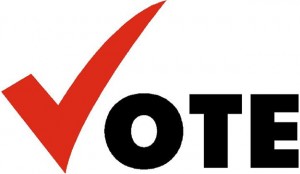 While we watch the Conservative Party in Canada win a Majority government, one has to think of the amount of work that went on behind the scenes.   Working in the Promo Industry, we get the liberty to see the various items that are used as self promotion during a hard fought electoral campaign.
From Imprinted Bottled Water to the White/Red Ribbon hats, every object used during a political gathering is fully logo'ed with the Party's associated color.  The overall feeling of having literally everything with the same logo is a very strong feeling towards unity.
The same ideas can be used with any corporate structure.  The more Promo that is used, the larger the Brand will become.  From Client gifts to Employee giveaways…it all works!  The image created will be as large as the project itself.    Even having something to take home at the end of a meeting or campaign pep rallly provides more mileage than a simple sign or newspaper ad.
Promo items are great tools to get a very large job done!  Enjoy them!  Use them and always make sure you keep one for yourself!