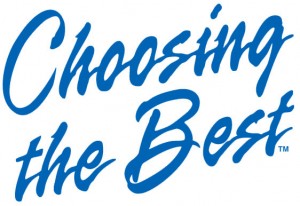 If there is any one question that I get asked the most, it has to be "What is the best promo product available?"     To really answer this question, is to  understand the demographic of the recipients and the nature of the environment that the items are being used in.    
The key for successful promotions is to add variety.  Handing out the same Imprinted Pen year after year will not generate the same excitement as they once did.   It is highly suggested that every marketing campaign be accompanied with a fresh, new promotional item.     If logo'ed apparel is the best choice for your particular business, then change the color or style of the garments for teh following year.  These minor differences will make for a new and exciting marketing event.
In some cases, even the small difference between Screen Printing and Laser Engraving can transform any regular product into a highly recognizable and effective promotional product.  For example, the best promo product for a Realtor would be one with a photo imprint as opposed to an engraving of their name and number.  Similarly, a simple Pen may be the best promo product for a Lawyer but perhaps not so useful for a group of blue collared mechanics.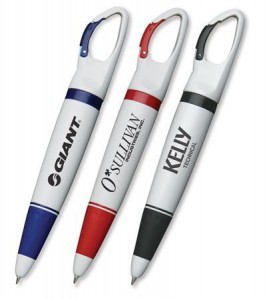 In many of my seminars, there are a large number of attendees who would focus strictly on the price of the item as opposed to his usefulness or uniqueness.  The idea here is that the best promo product is one that can be handed out without breaking the bank.  Choosing a cheaper promotional item can increase your corporate exposure without exhausting the entire budget.   Many start-up or small businesses tend to lean towards these "less than $1.00" items.  In many cases, these cheaper items are much more effective than a $40 executive gift.
Truly, the best promo product, can only be determined on an individual basis.  The advice I give to a client today, may not be the proper advice I would give to another client tomorrow.    What makes something good for one business may not be right for another.  So to answer the question, "What is the best promo product?"  It's the product that makes you look good and brings in repeat business without breaking the allocated budget.
Blogging live from Boston's Logan Airport,
–Steve the Blogger